Think what the customers in the Danish banks
Becomes exposed to in the second largest bank in Denmark.
Jyske Bank 

🙂
And should be able to withstand 
Not to break mentally, and keep the family together.
🙂
🙂
Can Jyske Bank not even see it is very unfæir
To expose customer to this false loan.
🙂
With an interest rate swap
Jyske Bank itself has made 16 July 2008
The Danish leader CEO Anders Dam
Deines any contact with the customer
Who has triad to shout the board up since May 2016
–
With important information
About that the Danish bank, actually have lied since 2009
 That the customer has taken out a loan, of DKK 4,328,000 in the Danish Nykredit Bank
and interest rate swapped this loan with Jyske Bank
–
And it is not for discussion, that's the facts.
🙂
It is the Jyske bank that itself has taken all actions
And changed in attachments, hidden documents for this to be possible.
It's not funny anymore
We are talking about millions in losses
It's just not okay to conscious deceive
customer now in the 10th year.
🙂
The bank laughs probably of theirs customer, who is dyslexic, and not bank-trained
🙂
But here is the family`s story told 
About the banks' cooperation
To hide that the customer has no loans of DKK 4,328,000 in Nykredit
That Jyske Bank claims is that underlying loans,
for the interest rate swap in Jyske Bank made July 16, 2008
–
–
We try to go behind the deceived, and this true story
And trying to get focus on only 1 relationship.
–
That the bank, has taken interest rates for this alleged loan for now 10 years.
–
On the fact that since 2009, have the bank Jyske Bank
Continuously lied to the customer, that they have taken out a loan
that has not ever existed
The bank denies everything
And will not answer, or show some proof that the loan 4.328.000 kr has been taken in Nykredit
Which jyske bank have lied about since 2009
–
The customer himself discovered first the lie in 2016
due disease after a brain bleeding in 2009
🙂
Due to continued deception
Must the customer also pay a lawyer to in court, ask a judge to stop the fraud
which is much obvious.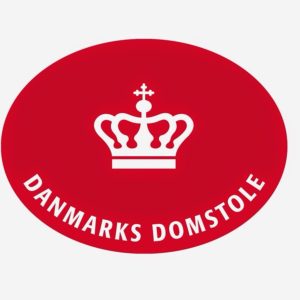 But it does not have to be such
The bank can cooperate with the customer
and talk about this here
It must be clear to Jyske Bank
That the customer does not want a fight against the giant bank
The bank just has to take a head out of the bush, and talk with us.
🙂
And talk about the matter, find a solution
10 years. is enough 
Does the bank have no honesty back
We want the guy to have our lives back
🙂
Attachments are all Danish but can guarantee they are genuine
🙂
You probably think this customer may be crazy
but unfortunately not
take the time and read this,
With focus on attachments and dates
🙂
–
The only thing we can do as a customer
When the bank will not answer is writing.
–
---
---
funny feature from jyske bank
Jyske Bank does not care, what the newspapers write.
YOU HAVE TO DO
WITH DENMARK'S SECOND LARGEST BANK
When the bank lies
its something the bank self decides
The press, shall not interfere in the bank's work
With earning millions
---
Please Help us 
To make the bank stop deceiving its customers.
with this exploitation

We want CEO Anders Dam to take responsibility
And either admit or find a solution
Without harming the family anymore, that has suffered for the last 10 years.
---
 Dear Danish Bank in Denmark
The page is about a Danish bank JYSKE BANK
To anyone who reads, the Danish bank A / S has nothing to do with the fraud
That the Jyske bank makes
There are quite a few who read these messages.
If any questions call. +45 22227713
---
 –
Here there are only 1 single example on fraud relationship
against customer
in the Danish bank, Jyske Bank.
When Jyske Bank and Nykredit soon are merged after a long-term negotiation
Will you maybe better understand, why Nykredit has coverage of Jyske Bank in fraud crimes.
And that Nykredit itself has used it, to get an unjustifiably income.
You will be able to read more about it in the books.
🙂
A bank that does not care about their customers
A bank that only works for their shareholders
as ATP there supports Jyske Bank's of the way of conducting banking activities
Even when the bank deceives individual customers.
---
🙂
Read the story of the Danish bank when it is published
The books are written after a true story
It is written with a glimpse of the eye, and with excitement, like a crime story.
Jyske Bank has not wanted to contribute with their explanations
---
The customer had to pull the Nykredit bank in court,
before the Nykredit bank would answer
–
–
that the offer from 20-05-2008 has been taken. 
 🙂
banknyt.dk/troustpilot-jyske-bank-31-08-2017
–
It happens while the patient was ill after one stroke
which the bank 

knew everything about. 
🙂
But the customer survivedand and discovered against the bank's expectation the truth
If it is evil, you have to decide 

with yourself
But that's how the Jyske Bank deals,
which timeline there clearly shows up today, that jyske bank is in bad faith.
🙂
When the Jyske Bank has raised interest rates from the since
1 January 2009 and until now. 
without there is any loan
 –
Last time June 29th 2018 where the bank raises over 81.000 kr.
🙁
Here we have a bank as denying the bank is lying
And continually claim that a customer, has an underlying loan, at a rate swap in Jyske Bank
When a bank raises interest for a loan, in 4.328.000 kr.
Loan there are not existed.
And never have existed.
 Is it clearly a fraud business
A matter that the bank should realize
that they should talk with the customer about
But this Danish Bank Jyske Bank 
Is different
🙂
A bank that advertises being a different bank
YES, WE CAN SAY
IT IS TRUE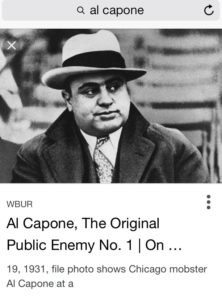 But instead of dialogue, and find out if the customer is right
shows the bank what power it has, to continue the fraud. 
And just take the customer's money Although the bank is well aware
It is wrong.
very wrong
---
funny feature from jyske bank
The bank says on Facebook
That the bank is not lying
---
But it is now what the case is about
To prove in court, that Jyske Bank is lying
And doing fraud.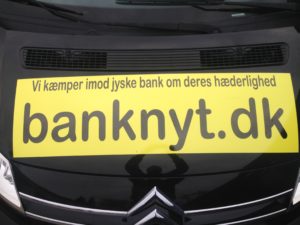 ---
---
Appendix efter Mange anmodninger Mette Egholm Nielsen  nykredit 18-10-2016 
There is no loan in Nykredit of 4.328.000
We have noted that Nykredit lawer Mette Egholm Nielsen, must be called as witness.
And in court, tells that the customer has not taken any loan in Nykredit of 4,328,000 kr.
when Mette refused to sign such an attachment like this
–
Mette Egholm Nielsen wrote afterwards that it seemed,
like we would borrow
And that the bank had made the loan clear
🙁
Think that a Danish lawyer in a bank, can write that
IT ONLY ABOUT,
It`s NOT ABOUT FAITH
This clearly shows that the banks work closely together
Appendix offer 20-05-2008 valid until 20-11-2008. Page 1.
Offer from 20 May 2008
This is this offer The bank is struggling not to admit, that is not taken home,
so will the bank rather shit on the customer, and lie to court
to admit the customer has never borrowed the claimed 4,328,000 in Nykredit
In court you will be informed when the bank showed that
The offer had expired
It is many times the bank, have become informed about this
Like here in a new and other offer
From May 6, 2009 
to another project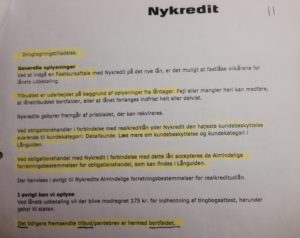 This offer has been sent to Jyske Bank 06-05-2009,
which then has handed to the customer .
The bank is very well know, that there is no loan
when they Nicolai Hansen Jyske Bank write 19 February 2010
And informs the sick customer,
That the customer has a loan 4.328.000 kr. in Nykredit 
Even though the bank knows that the offer has expired, and never taken home.
 –
–
There are several examples of evil faith from the bank
Customer agreement
May 19, 2009 wishing to withdraw another loan offer from 6 May 2009.
By the same employee Nicolai Hansen Jyske bank who writes February 19, 2010
Nicolai writes that you have a loan of 4,328,000 kr. I Nykredit
Jyske Bank lies
and when the bank is discovered
Continues the bank deceived
as if The customer is only air
---
funny feature from jyske bank
The bank is stuck we do not lie they say
If the bank make mistakes
then we correct as good as we can
Contact the bank if you think we have done something wrong.
🙂
and the answer is
And then the jyske bank mislead again
and write in reply on the question or information, that we have not borrowed 4,328,000 kr. in Nykredit 
The bank is aware of this is a incorrectly reply.
---
---
🙂
please answer
or show us the money
 🙂
🙂
And we ask again Jyske Bank answer about 
This mail January 9, 2012 this time from Casper Dam Olsen Jyske Bank som contains untruths
–
When Jyske Bank Casper Dam Olsen wrote January 9, 2012,
To the customer that he, has changed the underlying loan,
to a interest rate swap as Jysk Bank maintains raise interest rates of
But this is very untrue
You can not change something there do not exist 
When Jyske Bank wrote January 9, 2012,
the customer has changed the 
underlying 
loan to the interest rate swap Jysk Bank maintains
Lawyer Mette Egholm Nielsen from Nykredit
Said that Nykredit would not ever deliver a shot against Jyske Bank in the fraud case
🙂
Jyske Bank has employed lawyers from Lund Elmer Sandager,
those lawyers who have taken in lying, procedural to court.
Appendix Like this side 35 18-10-2015
WHAT DOES JYSKE BANK
Here is a relationship described with funny touches,
But nevertheless a very serious matter, about fraud
and about
CEO Anders Dam's knowledge, to deceive the customer at the bank
We just want dialogue, and are we right
Could Jyske Bank start by admit and apologize
for 10 years of deception.
While Anders Dam and the entire Jyske Bank Group
laughing at us, because they are so unaware of where and how much we shout
MEET IN THE COURT
BS 99-698 / 2015 Viborg court.
When the case is being processed there
 –
Listen to JYSKE BANK CEO Anders Dam in the witness desk. explain why,
Anders Dam does not respond to information
Which the bank raises interest on at an interest rate swap, since 1 January 2009.
An interest rate swap, which Jyske Bank itself has made
after the agreed interest rate swap 15 July 2008 had been closed
WHEN JYSKE BANK IS APPROVED FRAUD IN MILLION SIZE
IS IT VERY UNDERSTANDING THE BANK DENIES
TO ANSWER CUSTOMER.
CEO ANDERS DAM
Where is the money, the proceeds after the offer amount to DKK 4,328,000 from 20 May 2008.
As Anders Dam at least since May 25, 2016 is witnessing if not exist
From another case of help to tax avoidance in Denmark
Here write Jyske Bank  and asks DR TV
to put everything forward
which is not something Jyske bank itself does
on the contrary The bank refuses to deliver anything
Only to make it difficult ,for the customer to discover how much Jyske Bank has lied
Anders Dam answers May 31st. 2016 through his lawyer Philip Baruch.
 🙂
🙂
We are talking about approving an agreement on 15 July 2008
Appendix The attachment is from September 10, 2015
At that time, the customer did not know
that the bank deceived them
 –
Jyske Bank makes it self
A new interest rate swap 16 July 2008 and change the date to 15 July 2008
And uses this to raise interest rates on a customer
without the customer having taken the loan, for which the interest rate swap was intended
–
And has disposed of the agreed appendix from 15 July 2008
This agreement is closed on 31 December 2008 done July 16, 2008 
THIS DANISH BANK ONLY LIE
For the customer
Customer

 getting ready again
after the sickness in 2015
It must be clear that the group management has known the truth least since 2016
Should Jyske Bank not soon admit and apologize to the customer
That the bank continued deceit after it came to the management's knowledge
–
But it is ugly to stay on after the bank is discovered in 2016 and informed about it
The customer only wishes to come further, and forget the last 10 years.
🙂
Of course, we must forgive
Although it has become difficult
10 years is a very long time
🙂
We would like to have this ridiculous case stopped.
But only talking to ourselves, not to get crazy.
---
funny feature
2016
funny feature from jyske bank
The bank writes again and again that the jungle bank, sorry mean Jyske bank
complies with all laws and regulations but is this true 🙂
LINK TIL BILAG HER VISER BARE
1 BEDRAGERI FORHOLD IMOD JYSKE BANK KUNDE
OG LIDT SMÅT. der er meget mere.
Når Jyske bank og Nykredit snart bliver fusioneret, efter lang tids forhandling
Forstår man lidt bedre at Nykredit har dækker over jyske bank i svig forbrydelser
Og at Nykredit selv har udnyttet det til at få en uberettiget indtægt.
Læs historien om den danske bank når den udkommer
Den skrives med et glimt i øjet, og med spænding, som en krimi historie
Jyske bank har ikke ønsket at medvirke med deres forklaring på noget som helst.
Kunden måtte stævne Nykredit,
Før banken ville svare på om kunden har lånt de 4.328.000 kr. i Nykredit,
som Jyske bank skriver, og fastholder for at kunne fortsætte bedrageri.
Nykredit  indrømmer meget modvilligt
at kunde ikke har lånt disse af jyske bank påstået 4.328.000 kr
–
ELLER KONTAKT NYKREDIT OG SPØRG 
DET ER IKKE HEMMELIGT
SELV OM OGSÅ NYKREDIT NÆGTEDE KUNDE AKTINDSIGT  
GANSKE SOM JYSKE BANK NÆGTEDE KUNDE AKTINDSIGT .
🙂
Der er links og billeder oven over 
Som jyske bank skriver, 19-02-2010 se billeder.
På dette tidspunkt ved Jyske bank alt om at kunden ligger syg efter en hjerneblødning,
og ikke fatter en meter.
Om det er ONDT må du selv bestemme.
Men det er jo sådan Jyske Bank handler, hvilket tidslinje klart viser. frem til idag.
Og som Jyske bank har hævet renter af siden 01-01-2009
og senest 29-06-2018 igen har hævet renter for.
Advokat Mette Egholm Nielsen fra Nykredit
Fortalte på møde at Nykredit ikke ville leverer skyts imod jyske bank
i den bedrageri sag der er i gang
DET ER EN SVIG OG FALSK SAG 
Jyske bank har ansat advokaterne fra Lund Elmer Sandager,
Altså dem som kunde, har taget i at lyve processuelt overfor retten.
Ved at skrive i svar skrifter, skrive at kunde har et bagvedliggende lån til en rente bytte i Jyske bank.
HVEM HAR LIGE ØKNOMISK FORDEL AF DETTE 
for-the-danish-bank-calls-want-a-solution
---
Men måske alligevel en meget alvorlig sag for jyske bank
en sag om svindel og om CEO Anders Dams viden, mindst siden maj 2016
–
At der ikke fandtes noget lån.
BANKEN SIDEN I ONDTRO FASTHOLDT KUNDEN TIL DETTE HER FALSKE LÅN 
Til bedraget imod bankens kunde.
🙁
Mens Anders Dam og hele den jyske bank koncern
griner jo nok af os,
For de er da sikkert så bedøvende ligeglade med, hvor og hvormeget vi skriver og råber op.
Men det er da også ganske morsomt
at have den magt at svindle sine kunder helt BEVIDST ikke Anders Dam
Til alle jer andre som også griner af os.
Det er faktisk ikke morsomt for os. 
MØD OP I RETTEN BS 99-698/2015 Viborg ret.
Når sagen skal behandles der.
Hør CEO Anders Dam i vidneskranken.
Når han skal forklare hvorfor, han og banken ikke reagede på oplysninger
Fremsendt i løbende strøm fra kunde
–
Og dette siden maj 2016 med oplysninger
At kunde ikke har lånt de 4.328.000 kr. i Nykredit,
Som banken har hævet rente af siden 1 januar 2009 af
–
Ved en rente bytte lavet 16-07-2008
–
En rentebytte, som jyske bank selv har lavet
efter den aftalte rente bytte 15 juli 2008 var blevet lukket .
 (det er den banken gemte væk)
 –
NÅR JYSKE BANK ER ANKLAGET FOR SVIG I MILLION STØRRELSEN
ER DET MEGET UNDERLIGT AT BANKEN
NÆGTER AT SVARE KUNDE
PÅ SPØRGSMÅL HVOR DE 4.328.000 kr. BLEVET AF.
–
🙂
DR
BEDRAGET 2.
DET ER I DEN GRAD VIRKELIGHED
KUNDER SIGER 
Det var som at se sig selv medvirke i filmen 
Kunde som selv i 2013 blev sendt til afvikling
af jyske bank
Grundet det svig og falsk
som Jyske Bank udførte imod dem. 
Jyske bank forbød kunde, at tage et advokatforbehold
på de afkrævet salgs fuldmagter
Og spærede alle kunders konti
Frem til efter salgsfuldmagter blev modtaget uden advokat forbehold. 
DET ER TVANG & UDNYTTELSE 
Så først SVIG og Falsk, overpant, banken tog sikkerhed i alt
Og det for mange millioner mere end, hvad kunden skylder banken på dette tidspunkt.
–
For så at udføre mere TVANG, som at skulle tvangssælge en grund.
Grunden til tvangssalg, må jyske bank forklare dig og til i retten
Ligesom hvorfor Banken nægtede at modtaget provenuet efter salget 
–
–
Dette vil Nykredit også skulle forklare, hvorfor nykredit ikke svare på henvendelser i over 2 år.
 om at modtage provenuet
I mens Nykredit hævede mange penge i renter, og så lige 3 % i bidrag oven i.
OG DET AF HELE PROVENUET .
–
Dette er medtaget i sagen og bøgerne
Sådan handler jyske bank og deres koncernledelse kunder
ATP ER STORAKTIONÆR 
–
Jyske bank nægter som altid alt,
disse bilag er før bedraget blev opdaget 
–
Anders Dam kan i byretten starte med at forklare
Hvorfor han lod, et svig forhold / bedrageri mod kunde fortsætte
Selv efter Anders Dam mindst maj 2016 blev bekendt med, at der ikke var noget lån
ALTSÅ at der var tale om SVIG.
–
SOM KUNDE HER OVENOVER SKREV DIREKTE TIL KONSERNLEDELSE
25 maj 2016
---
Men ANDERS DAM DU KAN SVARRE HER
Vi er kede af at jyske bank bedrager os, og så nægter at tale med os.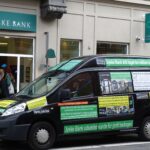 Hvor er pengene ANDERS
Provenuet efter tilbuddet 4.328.000 kr.
🙂
Noget med en rente Bytte
---
–
Stillede nogle nemme spørgsmål til Jyske bank Havkatten
Altså for at få et svar fra havkatten facebook
—
Dette var også umuligt, de har en plade at skrive efter.
Men banken ville ikke svare og blokerede os. 
🙁
–
Havkatten / Jyske bank  svarede at det kunne Jyske bank Havkatten ikke svare på,
Da havkatten ikke har bankuddannet personale.
 –
Så er det oplyst 
 🙂
🙂
SPØRGSMÅL VAR SOM DISSE
HVORNÅR ER ET LÅN HJEMTAGET 
ER AT OPTAGE OG HJEMTAGE DET SAMME 
---
Som Anders Dam mindst siden 25 maj 2016 er vidne om ikke eksisterer
Eftersom kunde skriver direkte til Advokater Ledelse og diriktionen
Samt Lederen i Jyske Bank Anders Dam,
Og beder om en låne kopi.
–
Anders Dam svare 31 maj. 2016
igennem hans advokat og bestyrelsesmedlem Philip Baruch.

At banken frabeder sig spørgsmål fra kunde,
Og til 2018 har  jyske bank fortsat udnyttelse,
og target renter af 4.328.000 kr.
Selv om banken ved at der ikke findes noget lån at bytte renter med.
TILBUD ER UDLØBET
OG ER OGSÅ BORTFALDET
BARE FOR AT VÆRE HELT SIKKER

Men jyske bank kan merer end andre banker
som at hæve renter for et lån der ikke findes.
OG NÆGTE AT SVARE KUNDEN, DER HAR OPDAGET DET.  
–
Jyske banks oplyste fundament 
🙁
---
Og Pressen er jyske bank da helt ligeglade med.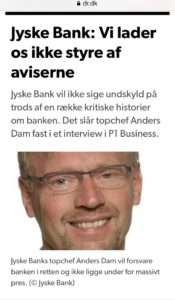 JYSKE BANK OG ANDERS KUNNE LIGE SÅ GODT SIGE 
KUNDER SKAL BARE BETALE
HVIS VI SIGER KUNDEN HAR LÅN DE 4.328.000 KR.
SÅ PASSER DET FOR JYSKE BANK LYVER IKKE
SOM VI HAR TAGET OMKRING 1,5 – 2 MILLIONER I RENTER FOR, 
HVIS DU REGNER RENTERS RENTE MED 🙂 OG GRINER.
JEG SKAL SELV HAVE MERE I LØN. 
🙂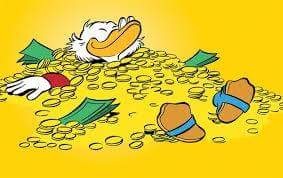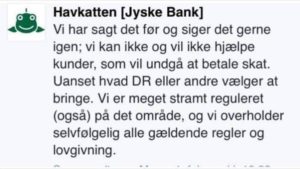 KUNDEN HAR BARE AT MAKKE RET,
FOR VI OVERHOLDER ALLE LOVE OG REGLER.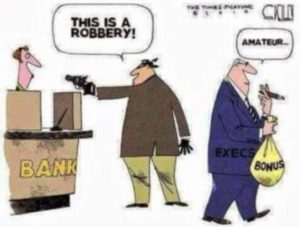 DET ER KUNDEN SELV DER HAR BEVISBYRDEN
FOR BEVISE AT DE IKKE HAR LÅNT DE 4.328.000 KR. 
Husk at en rente bytte aftale som er indgået kun må startes hvis du optager et lån
Sandheden er at Jyske bank selv laver en ny rentebytte 16 juli 2008
og ændre datoen, på denne til den 15 juli 2008
–
At der ikke findes noget lån, er jyske bank og hele koncernledelsen
heriblandt Anders Dam som vælger at lade sagen fortsætte og ligeglad med kundens opråb. 
–
Dette falske lån på 4.328.000 kr. vælger banken at lyve vedvarende om findes. 
 Der er mange penge i at snyde bankens kunder.
SÅ HVORFOR NÆGTER JYSKE BANK AT STOPPE DETTE BEDRAGERI
DET VED KUN ANDERS DAM
&
JYSKE BANK SELV
SPØRG DEM HVORFOR MÅSKE KAN DU FÅ ET SVAR.
Eller et bevis på at kunde har lånt 4.328.000 kr. i Nykredit,
som ikke er en aftale Jyske bank har noget med at gøre
KUNDEN ØNSKER KUN AT KOMME VIDERE OG GLEMME 10 KEDLIGE ÅR
Hvad syntes jyske bank selv om dette her
Kunden overlevede og knækkede koden, som selv 4-5 advokater ikke kunne.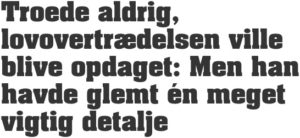 JO GU FANDEN ER VI BLEVET GALE
 –
FIND EN LØSNING. SÅ ALT BLIVER GODT IGEN 
–
DU KUNNE JO INDRØMME OG UNDSKYLDE
SÅ TAGER VI DEN DERFRA
VI ØNSKER JO IKKE AT SKRIVER DISSE OPSLAG
–
DET MÅ VÆRE NOK NU
–
BØGERNE SKAL HAVE ALT TIDEN
DET ER EN GOD HISTORIE.
🙂
🙂
FORELØBIG ER DET SKREVET
AT JYSKE I PERIODEN
25-05-2016 TIL 01-07-2018 nægter jyske bank at svare 
MEN I STEDET FORTSÆTTER BANKEN DERES FORRETNING  
HAR DU SPØRGSMÅL TIL SAGEN OG HVORFOR JYSKE BANK NÆGTER AT SVARE 
---
---
---
KUN TIL AT FINDE SIDEN HER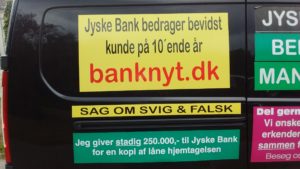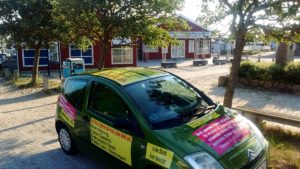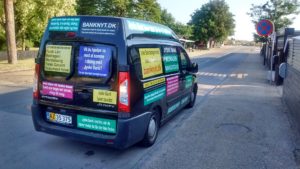 ---